About Us | Raindrops & Lollipops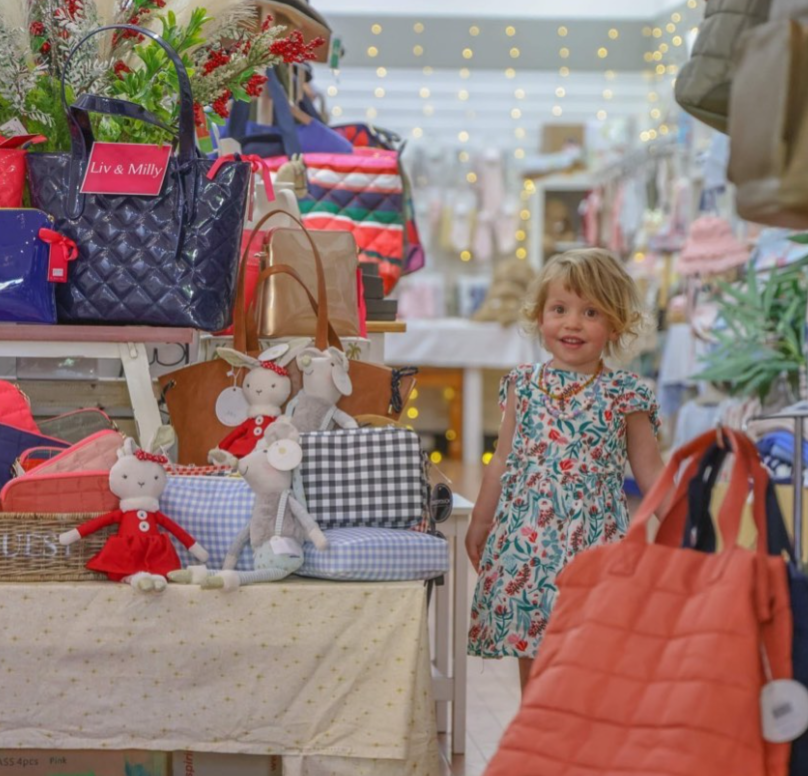 Once upon a magical time, nestled in the enchanting heart of New England, there bloomed a whimsical and oh-so-charming little shop: Raindrops and Lollipops. This delightful haven of treasures, situated in Glen Innes, NSW, had been spreading joy since 2010, offering a wondrous assortment of baby, kids, home, and lifestyle items, all with a touch of pure enchantment.
Step inside and prepare to be captivated! Raindrops and Lollipops, not just your ordinary shop, has been crowned with prestigious awards and renowned for its extraordinary selection of thoughtfully curated products. Whether you're visiting our cozy bricks and mortar store or exploring our virtual wonderland on the web, we guarantee to whisk you away on a whimsical journey.
At Raindrops and Lollipops, we firmly believe that everyday objects should bring unbridled happiness into your life. Each item has been thoughtfully curated to possess exquisite design and irresistible charm, encouraging their frequent and loving use.
Picture yourself in need of the perfect gift, something truly extraordinary that can't be found at every humdrum chain store. Look no further, for we are the keepers of extraordinary treasures that will be cherished with utmost sentiment. We are the place where dreams come true, where wishes are granted, and where pure magic resides.
Within our walls, you'll discover a realm of endless possibilities, a place to indulge in self-care and pampering. Yes, we are the spot where you declare, "I want to treat myself!" Prepare to be dazzled by our ever-changing stock, a treasure trove of wonders waiting to be explored. Whether it's a delightful surprise for you, your precious little ones, your dearest friends, or your beloved home, we have something extraordinary for everyone.
Here at Raindrops and Lollipops, we pride ourselves on more than just being a shop. We are the kind-hearted souls who answer your calls, ensuring your desires are met with utmost care and attention. We take great pleasure in meticulously packing and gift-wrapping your orders, turning each package into a work of art. We keep a watchful eye on your Pinterest, Instagram, and Facebook feeds, eager to stay connected and inspired by your world. Our team diligently captures mesmerizing photos, tracking down the talented creators, artisans, and brands behind every single item we lovingly bring into our shop.
In our whimsical realm, there are no soulless buying departments; it's all about us, a small family-owned business that has flourished for five generations. We proudly call Glen Innes, NSW, Australia our home, where our magical journey began and continues to thrive.
So come, dear wanderer, to Raindrops and Lollipops, where enchantment reigns supreme. Embrace the magic, lose yourself in wonder, and allow us to accompany you on a fantastical adventure through our world of treasures. Step into our story, and let us be a part of yours.